The property market in Johor softened further in 2016 with 40,066 properties worth RM19.45 billion transacted in the year, which is a 16% drop in volume and 10% in transacted value from 2015, according to the Finance Ministry's Valuation and Property Services Department's (JPPH) Property Market Report 2016.
This was in tandem with the overall market performance for 2016 as property transactions nationwide declined for the second consecutive year with 320,425 transactions worth RM145.51 billion, indicating a 11.5% decrease in volume and 3% dip in total value of transactions from the year before.
When it came to new launches, Johor led with the most number of residential units launched in 2016 with 9,393 units but only 29.8% were sold. Indeed, Johor led with the highest number of unsold residential units (comprising those completed, under construction and not constructed).
Although the numbers look rather discouraging for the Johor property sector, one must not ignore the fact that some properties sold on the secondary market had recorded double-digit price growth despite the overall slowdown.
JPPH's transaction data showed that residential properties especially landed homes in certain housing areas in Johor have enjoyed good capital appreciation in 2016. Of note are properties in mature and well-established areas located in Iskandar Malaysia. The special economic zone which was established back in 2006 encompasses an area of 2,217 sq km, covering Johor Bahru, Kulai and Pontian South districts. As at 2013, the population in this region stood at 1.85 million people according to the Department of Statistics Malaysia.
Landed housing projects with the highest price growth
JPPH transaction data showed that there were 28 landed residential projects located in the Iskandar region that recorded a y-o-y price growth between 10% and 13.5% in 2016. These projects are located in Kulai, Skudai, Pulai and Johor Bahru.
From these, TheEdgeProperty.com picked out the areas that mainly offered homes priced RM300,000 and above and then shortlisted, among them, the top performers in terms of price growth. The best performers were Bandar Putra, Taman Ungku Tun
Aminah, Taman Kempas Utama, Bandar Kangkar Pulai, Bandar Indahpura, Taman Tasek, Taman Pulai Indah, Taman Putera/ Suria, Taman Mutiara Rini and Taman Setia Indah.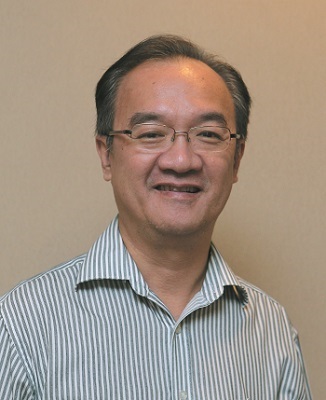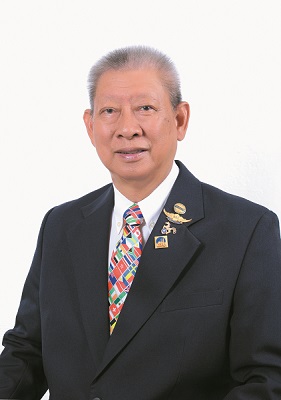 Bandar Putra led the pack with a y-o-y price growth of 13.4% and 13.5% for its double-storey terraced houses and double-storey cluster homes, respectively.
The township located in Kulai was followed by Taman Ungku Tun Aminah — 12.2% for its single-storey terraced houses as well as Taman Kempas Utama and Bandar Kangkar Pulai, which recorded the same y-o-y price growth of 11.6% for their double-storey and single-storey terraced houses, respectively.
The top four townships were followed closely behind by the single-storey terraced houses in Bandar Indahpura and the double-storey terraced houses in Taman Tasek with 11% and 10.1% growth, respectively.
Meanwhile, the double-storey terraced houses and double-storey cluster houses in Taman Pulai Indah, the double-storey semi-dees in Taman Putera/Suria, the double-storey semi-dees and one-and-half-storey terraced houses in Taman Mutiara Rini, and the single-storey terraced houses in Taman Setia Indah all recorded 10% growth.
Notably, Bandar Putra, Taman Pulai Indah and Taman Mutiara Rini have recorded double-digit growth in two different housing segments — terraced houses and semi-dees.
According to Johor-based real estate agency Tiram Realty's founder and principal Lim Ah Leck, the 10 landed residential housing projects that achieved such outstanding capital appreciation last year were supported by local buyers.
"These landed properties were sought after by locals as they are located in areas with good accessibility and connectivity as well as close to both Johor Bahru city centre and Singapore," he tells TheEdgeProperty.com.

For example, Bandar Putra is able to enjoy easy access to major routes such as the Skudai highway, Woodlands checkpoint, North-South Highway and Senai-Desaru Highway while Taman Ungku Tun Aminah is located just off the main road of Jalan Gelang Patah. It also has a bus terminal within the township.
Although prices for the landed homes in these areas have been driven by the emergence of new gated-and-guarded landed housing developments, they are still relatively affordable, Lim adds.
For instance, the double-storey terraced houses in Bandar Putra were being transacted in the price range of RM328,000 to RM430,000 while the double-storey cluster houses in the township were transacted at RM650,000 last year.
As for areas like Taman Putera/Suria and Taman Mutiara Rini where prices are higher for the larger homes (semi-dees), the market there is supported by local home upgraders with stronger purchasing power.
Centrepoint Estate Agency negotiator Jacky Chua concurs saying new launches in new townships in the Iskandar region have introduced houses in the RM500,000 and above range, hence genuine homebuyers have shifted their focus to older townships like Skudai, Pasir Gudang, Masai and Ulu Tiram for cheaper options.
"Although some areas like Kulai are a bit far from Johor Bahru city centre, a 40 minutes to one-hour drive, these areas remain popular due to the price factor," says Chua, who is based in Johor Bahru.
In older areas, homebuyers could still find single-storey terraced homes albeit 20-year-old ones, at around RM300,000 or below. One could also get a corner double-storey terraced unit at slightly above RM500,000.
Meanwhile, KGV International Property Consultants executive director Samuel Tan is optimistic that the 10 best performing landed housing projects will continue to do well in terms of demand and price growth unless new schemes offering houses at similar prices are launched in the future.
"If there are new schemes like that, purchasers may choose the newer schemes but it is important to note that any new scheme will not likely be sited in such good locations as the top 10 areas. There is limited land in good locations for developers to build similar priced housing estates or townships, and developers will optimise the land by building non-landed or high-end landed homes so there will be limited stock of affordably-priced landed homes," he notes.

Best performing non-landed housing projects
In the non-landed housing segment, of the 31 projects in Iskandar Malaysia, the majority recorded either flat or positive growth. Only one project, Larkin Indah, recorded a price decline of 3.1% y-o-y in 2016.
Based on JPPH's data of transactions,
TheEdgeProperty.com shortlisted 10 non-landed housing projects that enjoyed the highest capital appreciation in 2016.
The 10 projects are all located in Skudai, Johor Bahru and Permas Jaya. According to TheEdgeProperty.com's data, high-rise residential properties in these areas have seen their transaction prices (psf basis) climb over the past five years.
The projects are Pangsapuri Skudai Villa in Taman Skudai Baru, Kondominium Selesa Putri in Bandar Selesa Jaya, Sri Samudera in Johor Bahru, The Habitat Condominium in Johor Bahru, Idaman Senibong Apartment in Taman Bayu Senibong, Apartment Bukit Saujana in Johor Bahru, Flat Taman Daya in Taman Daya, Desa Skudai Apartment in Taman Desa Skudai, Suria Mas in Taman Dato Onn and Melawis Apartment in Taman Universiti.
Among these projects, three have enjoyed a capital appreciation of over 10% in 2016, namely Pangsapuri Skudai Villa, Kondominium Selesa Putri and Sri Samudera which recorded 12.8%, 10.8% and 10.7%, respectively.
KGV's Tan says Pangsapuri Skudai Villa and Kondominium Selesa Putri are priced less than RM300,000 making the units there well within the reach and budget of local buyers.
"As for Sri Samudera, it is one of the earliest condo schemes in the city but it is well maintained. The built-up sizes are large. Location-wise, it is in a strategic location. These advantages have helped it gain higher price growth," he says.
"These schemes are established schemes and generally popular among the local populace, so it is not a surprise to see a double-digit price growth," he adds.
Property price growth for the remaining seven projects ranged between 6% and 8.9% last year. Many of them were apartments and flats within the price range of RM180,000 to RM300,000 and their price growth was due to the strong interest from local buyers, particularly those who could not afford to buy properties in the primary market, which generally comes with higher price tags, Tan notes.
Looking ahead, Tan believes some of the non-landed residential properties in Johor will face some challenges in the near future due to competition from newer non-landed projects as prices of these projects are expected to drop as more supply come into the market over the next three years.
"Purchasers will opt for newer schemes if their prices are not much different from those listed (in the top 10). So their continued good performance will depend on the price trend of the newer projects which will be made available in the market over the next few years," he adds.
Light at the end of the tunnel?
Although property transactions in Johor are expected to drop further in 2017, the rate of decrease may be moderated as many developers have been adjusting their products to meet market demand, says Tan. "Over the last two years, many developers have taken steps to change their product-mix to meet purchasers' demands. We should be seeing more residential properties within the price range of RM250,000 and RM500,000 launched in the market. These products will be more readily accepted in the market," he explains.
According to data from JPPH, residential properties in the price range of RM300,001 to RM400,000 made up 3,740 or 14.3% of the 26,186 residential transactions recorded in Johor last year, followed by those tagged from RM500,001 to RM1 million (3,658 or 14%) and properties priced from RM50,001 to RM100,000 (3,523 or 13.5%).
Tan believes new launches of properties priced within market expectations will be launched from the second half of this year.
"If the take-up rate for these new launches is good, it will signal the beginning of the recovery for this sector, but it will be at best a fragmented recovery, because to take on a sustainable recovery across the board, the economy and consumer sentiment must improve," Tan says.
Centrepoint's Chua notes that the price growth of properties in certain price segments will be under pressure this year due to the weakening ringgit while the dampened market sentiment in Singapore is having a negative impact on Johor Bahru's property market.
"Currency volatility and weak demand have deterred investors from making purchase decisions, as they expect the ringgit to continue being weak. Any investment that they make before the currency exchange stabilises would hurt their investment returns," he opines.
For instance, Singapore investors who invested in April 2016, when the exchange rate was RM2.90 to a S$1, have seen the value of their investment shrink 8.6% after one year as the ringgit exchange rate slid to RM3.15 in April this year.
Meanwhile, Tiram Realty's Lim advises investors to keep an eye on auction properties in Johor this year.
"The number of auction properties are expected to increase by end-2017 onwards as the sluggish global economy and layoffs in Singapore could possibly affect the holding power of many property owners. You may find a good auction property at 30% to 40% below market value," offers Lim.
He hopes that the global and domestic economy will improve by 2019 and with it, the recovery of the property market.
This story first appeared in TheEdgeProperty.com pullout on April 28, 2017.